We caught up with Miles Moore after he committed to the Rockets for the upcoming season to talk his journey into basketball and his ambitions for the season ahead.
At sixteen years old, Miles has only been involved in the game for three years having discovered the sport whilst becoming disillusioned with playing football.
"I was a football player, but then I got injured from football, so I was off for a bit.
"I wasn't really playing sport because of my injury, so I started playing NBA 2K on my PlayStation. I thought, this looks fun, so I looked up my local basketball clubs and found the Tornadoes.
"When I recovered, I thought, I'll go and try basketball now – football wasn't really working out for me; I wasn't really enjoying it.
"When I started playing basketball, I fell in love with it. I made the team at the Tornadoes, and that's where is started.
The young shooting guard is clear about his aspirations within the game and sees the Rockets as the perfect environment to continue his development.
I've always wanted to make it a career, I always have high aspirations and I've worked really hard at it. I want to go to America to play college, and then make a career out of it afterwards.
"I'm taking it one step at a time, I want to improve everyday, everyday I play basketball."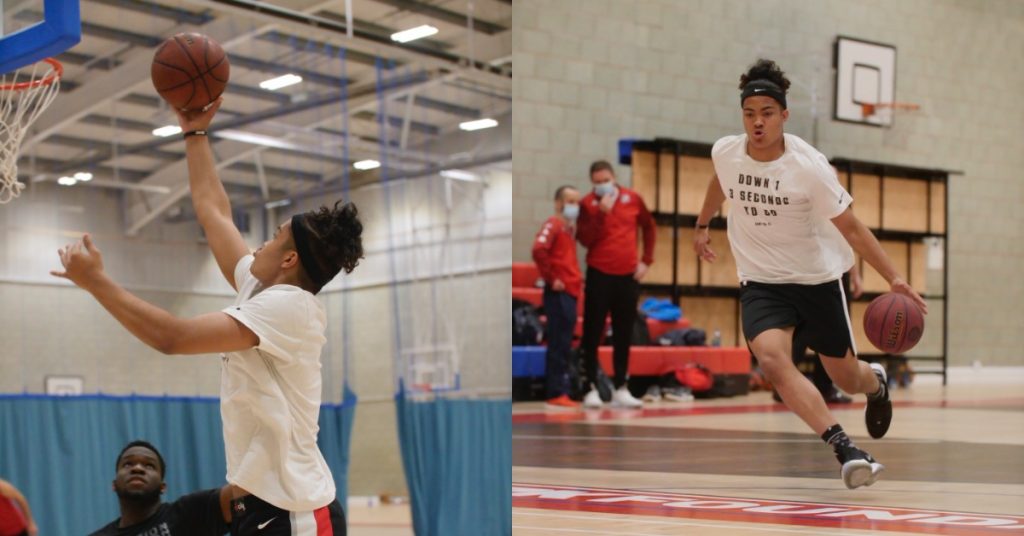 Miles is especially looking forward to learning from the more established professionals on the Rockets' roster this season and hopes the experience will take his game to the next level.
"I'm going to be around the older guys, and just try and take in all the knowledge they have and improve everyday.
"The guys I'm going to be playing with are going to be bigger and stronger, but I feel like I've developed quote a bit over the last couple of years, in getting a bit bigger and stronger.
"I just want to get better, and all of these guys have been playing quite a bit longer than me, they've been quite a few more places than me, so all the things that they've learnt they'll hopefully pass to me and that'll help me improve faster and faster, so I'm looking forward to that as well.
"I'm 6'5, so that helps, the experience will probably be one of the bigger things. I take things one step at a time, just improving and improving, so I should do just fine."
The support from his family has been a huge driving force in his rapid development within basketball and Miles credits them for going above and beyond to support his ambitions.
"My mum especially, she's always supported me, she drives me everywhere, I couldn't have high aspirations without her.
"She's the one that helps me with it and she takes me to everything I need to go to, she supports me with everything so yeah, she's definitely a big part of it.
The youngster is keen to get back on the court after the disruptions brought about by the pandemic and is looking forward to getting to work with his new teammates.
"Really excited – it's so long since I've played a game. You don't get that feeling from any other type of basketball.
"I can't wait to get out there with the team and start having some fun."