Our female programme is a growing area of our basketball offering – we are excited to keep growing this crucial area of our club through the following initiatives.
All Girls Basketball Sessions
Our all-girls sessions take place on Saturday mornings from 11am-12:30pm at Hearlands Academy (B7 4QR) – book online today and come and give it a go!
Sessions are open to players aged 11-18 of any ability/experience level.
Click on the flyer below for more information and to book your place today!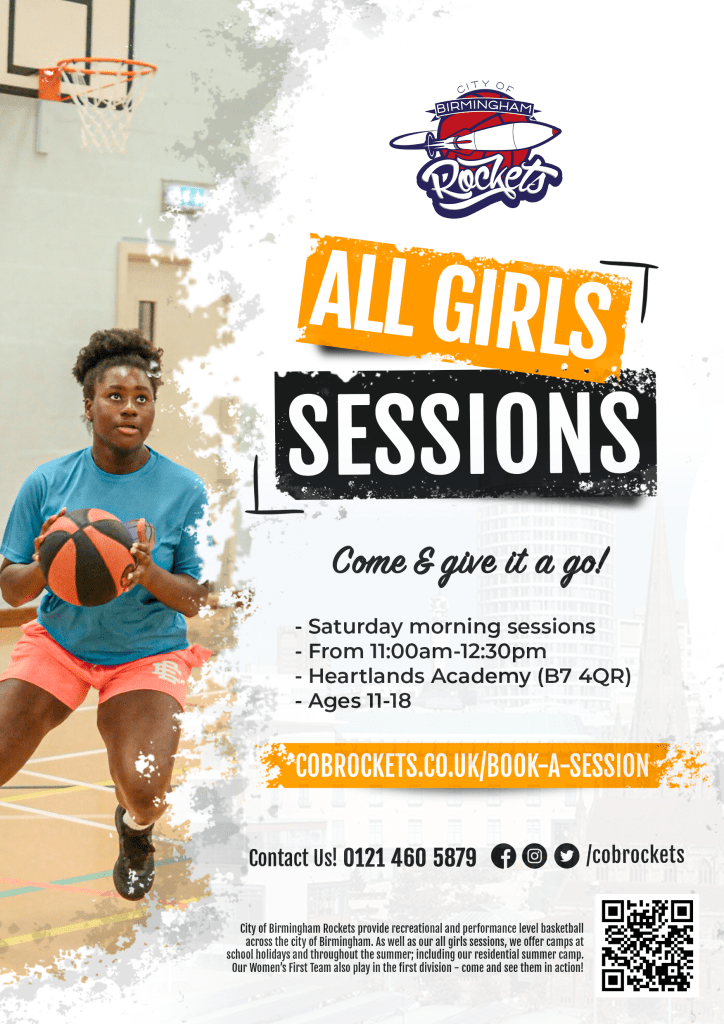 Girls Performance Pathway
Our Performance Pathway offers opportunities for girls from Under-9s through to our women's team – with Under-12, Under-14, Under 16 and Under 18 teams operating alongside our academy offering.
These teams compete in national competition, travelling across the country to represent the city – competing at the highest level against the best girls in the country.
Our academy offering allows girls aged 16-18 the opportunity to combine basketball with academic study. Explore our range of academic options here.
Women's First Team
Our Women's First Team provide aspirational role models for the young girls coming through our programmes as well as a way for them to continue to play after graduating from our performance pathway.
After gaining promotion in the 2022/23 season, our women's team now play in the WNBL Division One – the highest level of women's basketball in the country outside of the franchised Women's British Basketball League (WBBL).
Our women's team is comprised of a range of talented players from around the world, supplimented with talented local players who represent the diverse city of Birmingham.
Click here to meet our women's first team or check below to see their 2023/24 fixtures – come and see a game and show your support this season!