Solihull Sixth Form College
Combining Sport  and Education at Solihull Sixth Form College
With the deadline to apply for a place at Solihull Sixth Form college fast approaching, budding basketball players are being urged to come forward to take advantage of a partnership with the City of Birmingham Rockets Basketball Club.
The association with Birmingham's premier basketball club has been a fruitful one so far and received the backing of former NBA star and Rockets Director Hakeem Olajuwon when he visited the College in 2017. Success on the court followed and before lockdown in March the team was flying high, top of their league. Players on the team included students studying A level and BTEC courses at the College, balancing their sporting aspirations with their academic ambitions. Many students progress onto higher Education and some have secured basketball scholarships.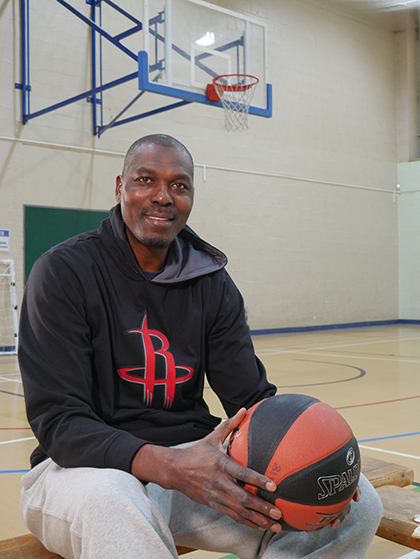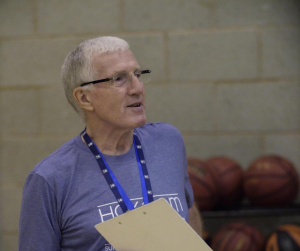 To the south, our original Academy will continue to run at Solihull 6th Form College where the legendary Peter Mintoft will continue as Head Coach of the growing programme. Students will also receive 12-15 hours per week of dedicated and specialist basketball training alongside academic studies.
College Principal Martin Sullivan commented: "We are delighted to enjoy a great partnership with the City of Birmingham Rockets Basketball Club. This association means that students can benefit from outstanding basketball coaching, while also completing their education with us. They are able to develop their basketball aspirations while also ensuring they achieve their potential academically."
Students interested in this balance of sporting and academic success and wishing to start their journey this September are urged to register their interest below.
Applications can be completed at https://form.jotform.com/cobrocketsbasketball/rockets-academies.
Curriculum Leader for Sport, Lee Jones, added: "It's been a hard year for youth sport because of the pandemic, but with the rollout of vaccinations across the country, we are hopeful of a return to competitive sport during the 2021/22 season. Being able to balance their learning with top-quality sports coaching is a big draw for students and being able to call upon the expert coaching at the City of Birmingham Rockets means that our students know they are getting the best of both worlds.