We caught up with new signing Faaris Mughal following his signing announcement yesterday to discuss his journey up to this point, how his desire to play developed during his time in the Rockets' youth setup, and his ambitions for the upcoming season.
Faaris has been involved with the youth setup at the Rockets since he was 13 years old, but admits his passion for basketball stemmed from his younger days.
"I got into basketball when I was 6 years old, my dad bought me a basketball net – he played basketball when he was younger.
"When I was 13, I went down for a session at the Rockets and really enjoyed it and that's when I started really loving basketball."
As he has continued to develop Faaris conceded that his priorities within the game have changed, with his development becoming his primary focus in recent years.
He also recognises the impact his family have had on his development and the sacrifices they have made to ensure he had the opportunities to make the most of his talent.
"I think from the age of 13 to 15 its just kind of fun," he said.
"Then when I was 17 and 18, I realised I could actually take this on, I was improving at such a fast rate.
"I would not be half the places I am without my family; my mum drives me everywhere, no matter how far or where to, she drives me there.
"I don't think [my dad] was there to force me to play, I think he just liked basketball and was like: if you want to do it then do it, if not then that's not a problem"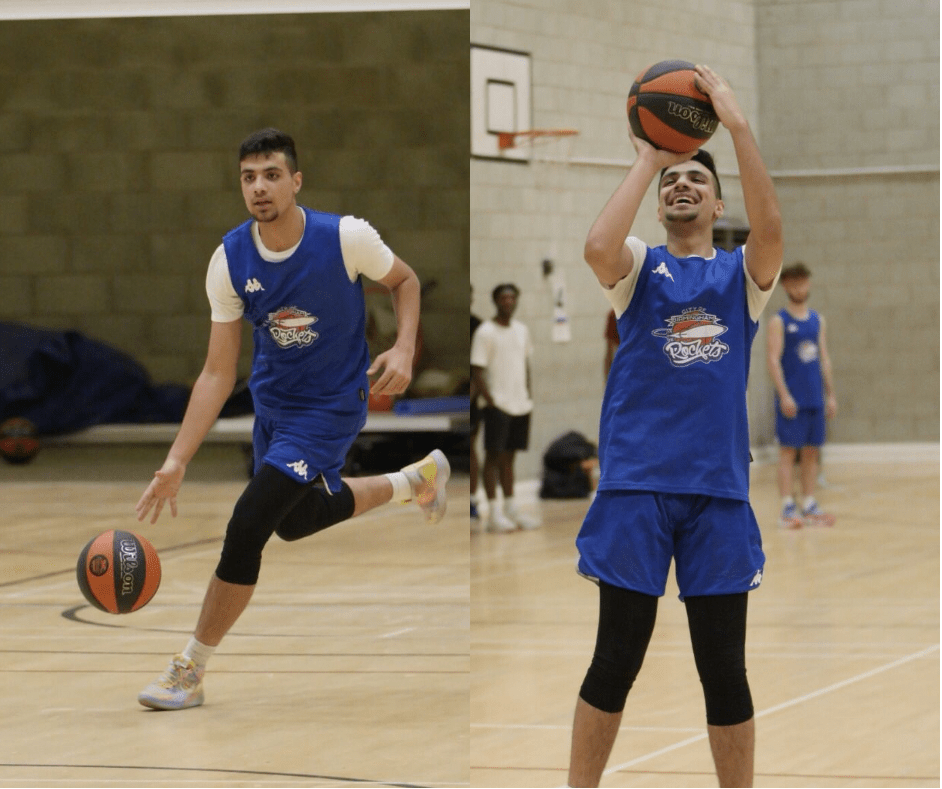 As far as his ambitions for the upcoming season are concerned, Faaris is looking to continue his development and successfully transition from youth basketball into the men's game.
"I just want to win, really: make the playoffs, get where the team are trying to go – my aim to win.
"I need to get a bit stronger, because the men's game is completely different to under 18's.
"They will see everything faster, and react faster – just faster and more efficient so adapting to that will be the challenge."
Having worked with Coach Paul Douglas during his time in the Rockets' youth setup, Faaris is keen to continue to learn and progress under him and admits his methods align with the qualities he is looking for in a Head Coach.
"The coach is really good, great influence. I train with him basically everyday – after this interview I'm going to train with him.
"He's great. He'll tell you what you need to do, what you're good at, what you need to improve on as well which is good."
He is also looking forward to learning from the more senior pros on the Rockets' roster for the upcoming campaign as he continues in his quest to take his game to the next level.
"They [senior players] have been in the game a lot longer than me, so they can drop me advice on how to take it onboard.
"I am very excited to get started with everything – I haven't played a season of basketball for 2 years and it feels like forever to be honest!"