We caught up with Gatluak 'Mike' Thiep following his commitment to the Rockets for the upcoming season to talk his time playing in the USA, Asia and Europe as well as the impact he hopes to have on the team both on and off the court this season.
Mike spent time growing up in Birmingham and it was during this time that his journey into basketball, which would ultimately take him around the world, began.
"I first started playing basketball at a local sports centre, it was in Edgbaston but it's shut down now.
"I first started going with my brother when I was about 8 or 9 years old. It was just a weekly thing, I played there for about a year or so.
"When I was 14, I moved to Kenya, and I had a basketball court in my back garden. I played there every single day for about 2 years with my brother and my cousins. We'd play 1 on 1, 2 on 2, 3 on 3, almost every single day."
The forward was clear with his ambition from the very start, recognising that he had the talent to create a career from his basketball ability. This journey started with a move to the USA as
"Once I had my growth spurt, I played every single day without fail. I wanted to play pro, that's why I decided to move to America.
"It was a huge difference: just, the levels of play, speed, athleticism. I'd never seen anything like it.
"When I first arrived in America to stay with my uncle, I found a local team, and my first tournament I saw guys flying around, it was like a complete shock.
"It was way faster than I expected it to be. But it helped, cos I had to adjust and grow as a player. You've got to know what it takes to play in the United States."
His playing career has seen him play in three continents whilst representing organisations in the USA, England, Spain and Japan. Mike's vast knowledge of the global game from these experiences will undoubtedly be a huge asset to Coach Douglas' side.
"In all those countries I've played in, they're closer to the USA than England. In terms of their high school systems.
"People play basketball every single day there. In America, you play the high school season, then the summer, then in your free time you play in your local youth centre. In Japan, all year round you play with your school team.
"In Spain, you play for your club and there's everyday training. It's non-stop. It's so different to the UK. The UK just doesn't have that – a school system where you play against other schools, but the UK is growing in that, I've seen it."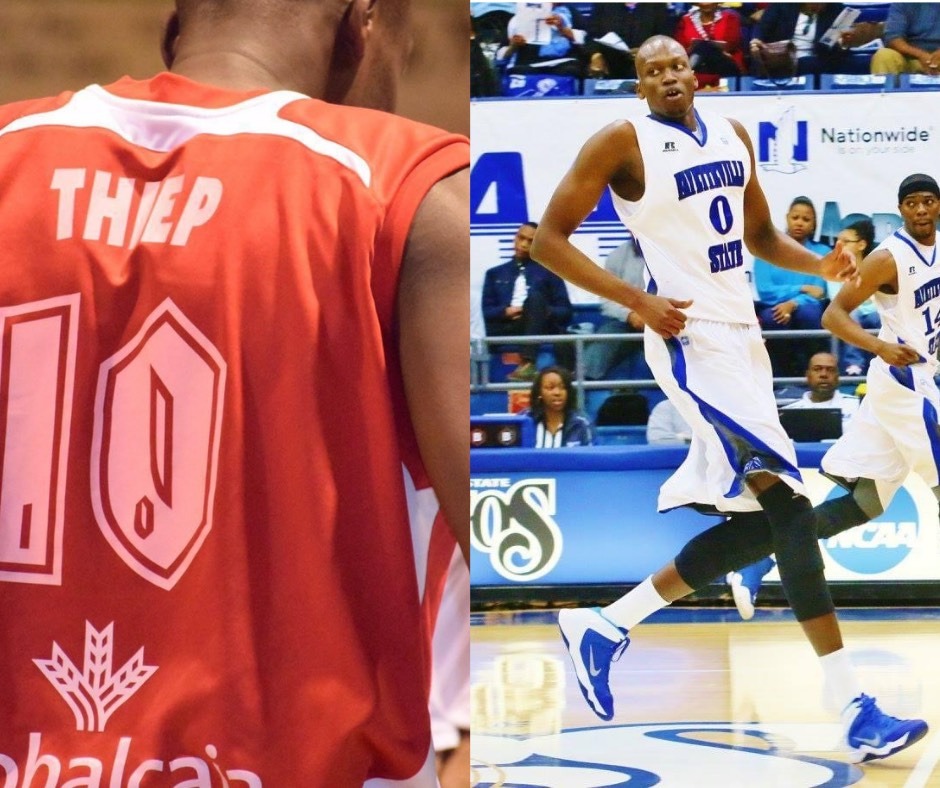 Mike still thinks that there is a way to go to continue the development of the game in the UK but admits the popularity and engagement within the sport has grown since he started playing.
"I really feel like a lot of kids play basketball these days, compared to when I was growing up, when basically nobody played basketball.
"Now, you'll always see kids playing basketball. In terms of improving the game, I think there's a lot of work to do there, it's all about teaching kids.
"Playing 2k is not the same as real life. That's a big issue, kids try to emulate that instead of learning how to play basketball in a team setting.
"The habits of getting back every single time. Little things that as a player, you must do. That's not really emphasised, compared to everywhere else, in my opinion."
As one of the more senior players on the Rockets' roster this season, Mike is keen to pass on his knowledge and vast experience to help the younger players develop.
"I'll try to help them in any way to can, I'll try and give them advice. Obviously, we expect to have a lot of goals – I'm quite ambitious so I'll try to help in any way I can.
"Anything which can improve the team's performance, any mistakes I'll try and correct them, and hopefully, people will listen to me.
With regards to his aspirations for the upcoming season, Mike was clear as to what will define the season for him personally.
"I'm just trying to win. Help the team also, but I'm trying to win. I want to help the team win. If I can do that, that's the ultimate goal. Also doing a bit of coaching on the side, with the whole programme."
After discovering his love for the game whilst growing up in Birmingham, Mike is proud to be representing a team in a city which means so much to him personally.
"It's a huge honour. Obviously, when I was growing up, it was Birmingham Bullets, although I never got to see them play. If we could get to that level, that would be great for the city of Birmingham.
"I'm really excited, I'm excited about the team, the season can't come fast enough – I'm very excited!"