Rockets suffered defeat at the hands of Loughborough Riders, 97-77 in Nechells.
Coach Nuno's side went into the game looking to continue their unbeaten run in the league and go 4-0, Riders entered Nechells with a 3-1 record looking to continue their good form.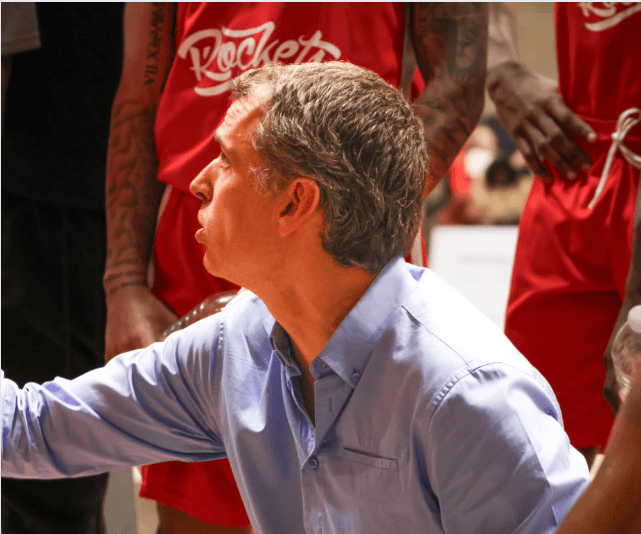 Rockets matched Riders in the opening minutes, Kayne King stole the ball and layed up to get Rockets going on offence.
Sam Toluwase and Martyn Gayle were rebounding well as Rockets looked to slow down an early offensive surge from Riders.
As the quarter went on, Riders started to pull away and Rockets couldn't keep up, nothing was falling for us as we fell victim to some unfortunate three point shooting.
Rockets struggled to find any offensive rhythm and trailed at the end of the first quarter by 12, 26-14.
The second quarter started brightly, Ron Oberia took flight and landed a thunderous poster dunk to lift the spirits.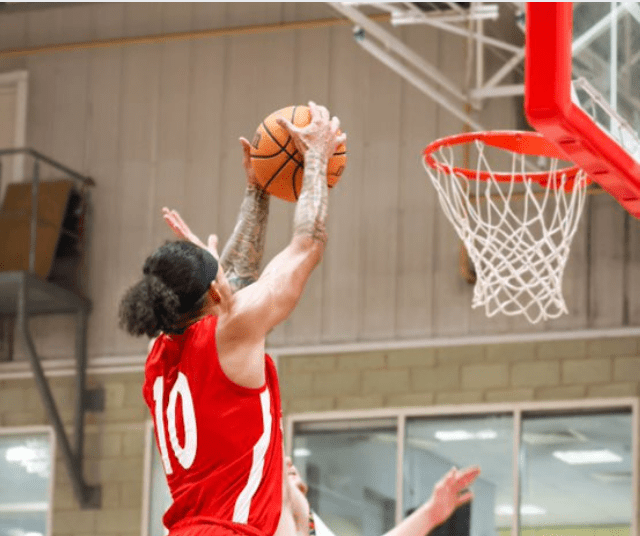 Rockets three point shooting improved slightly with Reiss Faure- Daley and Nathan Ramsdale-Owen both sinking shots from beyond the arc.
Coach Nuno's side managed to cut the deficit down to 6 points with 2 minutes to go after Karl Teesdale hit a three point jumper.
Riders pulled away in the closing stages of the half with efficient offense and Rockets ended the first half trailing by 13, 48-35 with work to do.
The third quarter started promisingly Martyn Gayle hit a three to set the tone and Air Oberia took flight once again with back to back dunks.
Nechells was rocking as Coach Nuno's side started to grow back into the game.
Reiss Faure-Daley hit another three pointer and we looked livelier after half time.
Rockets took the lead 58-57 after Martyn Gayle hit another three point arrow.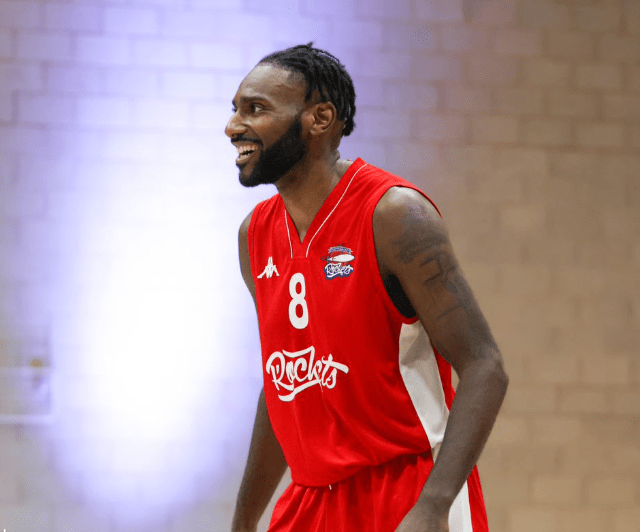 We looked much improved as the third quarter drew to an end, the game was close as Rockets went into the fourth trailing by 5, 67-72.
The fourth quarter started with Ben Tew and Martyn Gayle hitting threes as we started to grow in confidence.
Riders continued to draw fouls well all game, Rockets had 8 free throws to Riders 26 in the fixture.
A flurry from Riders kept their lead intact as we continued to chase the game.
Rockets struggled to close the gap as we really struggled from beyond the arc.
The game ended 97-77, Rockets fell by 20 in a tough defeat.
Martyn Gayle finished the game as Rockets highest scorer with 18 as he went 4-7 from three point range.
Rockets travel to Nottingham on the 18th November to take on Nottingham Hoods.