Rockets are delighted to announce the Royal Navy & Royal Marines as a primary sponsor for the 2023/24 season.
The deal will see the Royal Navy & Royal Marines supporting the club's first teams in a variety of ways including logos on warm up shirts and travel wear, match night floor branding, advertising boards and online match night streaming.
Rockets' Division 2 championship winning roster included two players currently serving in the military.
Lance Corporal Jordan Dawes a serving Royal Marine Commando, and forward Sam Toluwase, a soldier in the British Army, both helped steer the men into Division 1 for the 23/24 campaign.
We were joined by Royal Marine Colonel Simon Tucker (below) to mark the beginning of the partnership.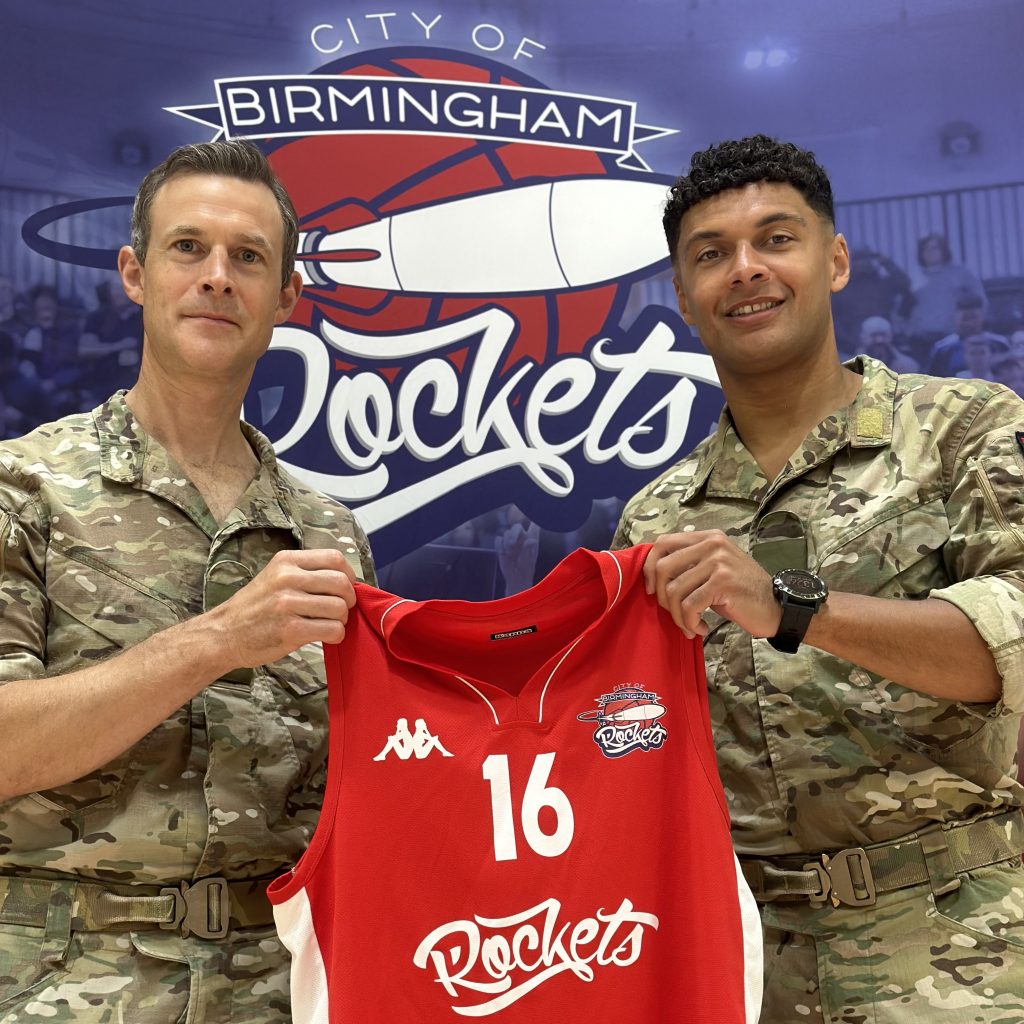 Rockets Chief Executive Officer, Robert Palmer, believes the partnership will be a significant one, he said: "This is an excellent opportunity for the club and we are very proud to be working alongside a military service with such great history and prestige.
"Having positive role models is vitally important to our young people as we know how influential that can be on future aspirations.
"The Royal Navy & Royal Marines provide great opportunities for young people and this partnership will raise the awareness of career possibilities."
Lieutenant Commander Nancy Trevethan, Royal Navy Marketing & Engagement Officer, said, "The Royal Navy are delighted to announce the start of our collaboration with the City of Birmingham Rockets as they build on their previous achievements and continue to go from strength to strength.
"Supporting the basketball community and for society to see the benefits of encouraging individuals to achieve their potential through sport, sends a strong message that resonates throughout all areas of life.
We wish the team all the best for the 2023/24 season!"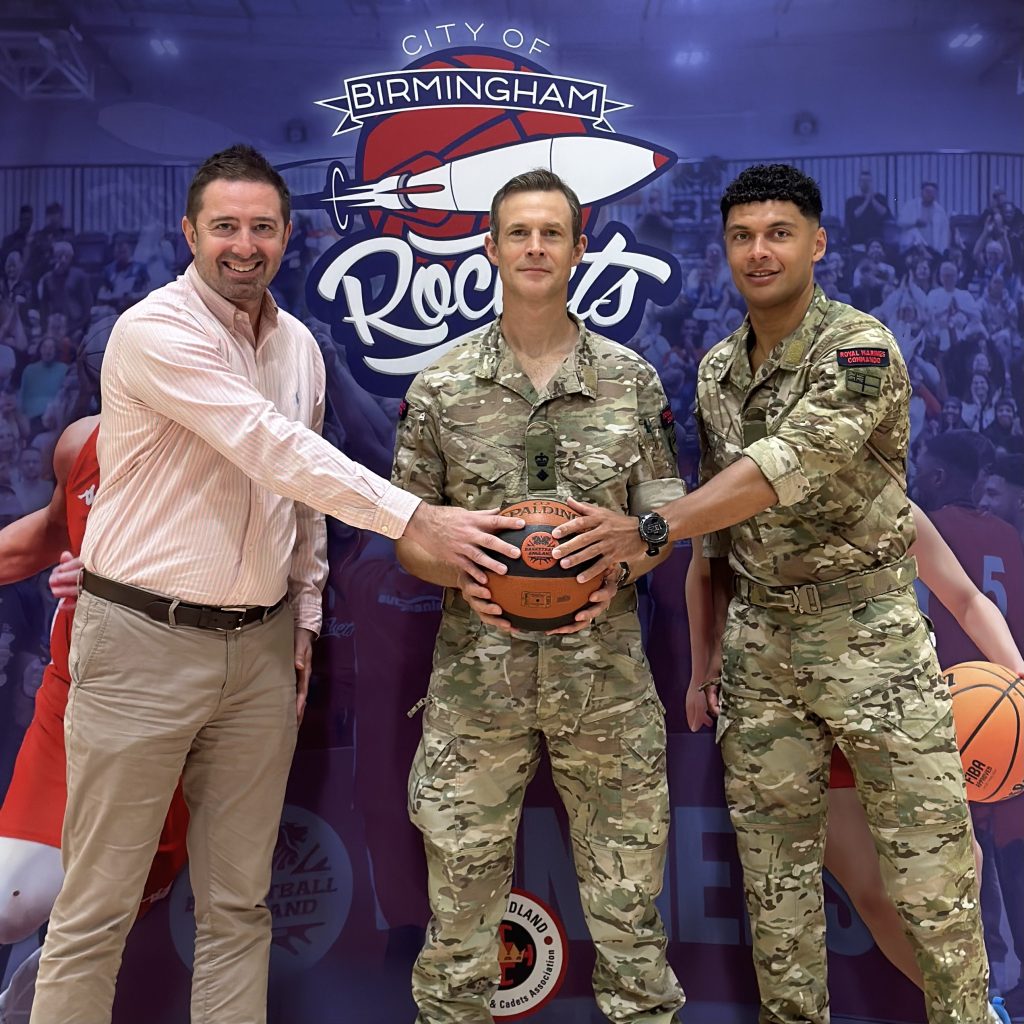 We are delighted to deepen our affiliation with the Royal Navy & Royal Marines through this partnership and look forward to working together during the course of the season!
To enquire about partnership opportunities with Rockets, email enquiries@cobrockets.co.uk!