Player Profiles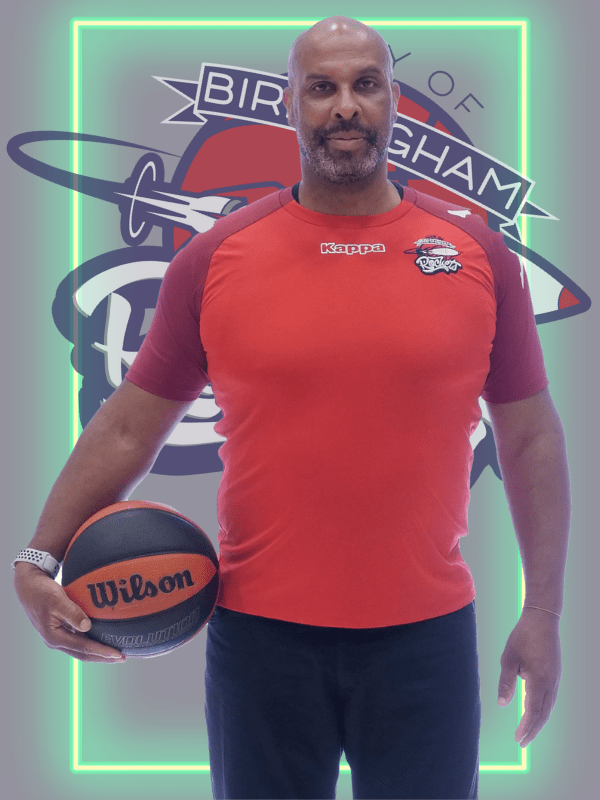 COACH PAUL DOUGLAS
Head Coach
Coach Paul Douglas joined the Rockets in April 2021 to lead our Basketball Academy at Broadway 6th Form before taking on the position of Men's First Team Head Coach in July.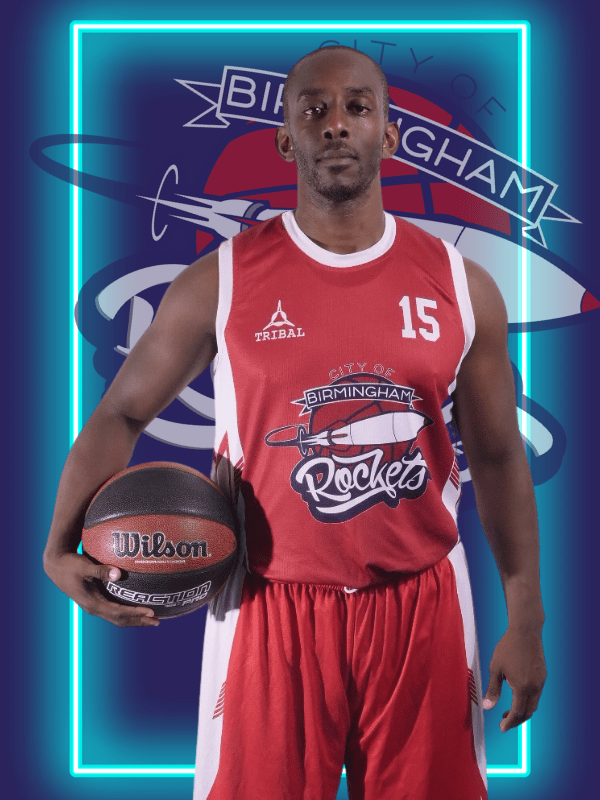 MICHAEL GAYLE (C)
Point Guard
Veteran guard Michael Gayle brings a wealth of BBL experience to our roster having played for the Birmingham Knights and Worcester Wolves, alongside a spell at German outfit Wolfenbuettel Herzoge, in his illustrious playing career.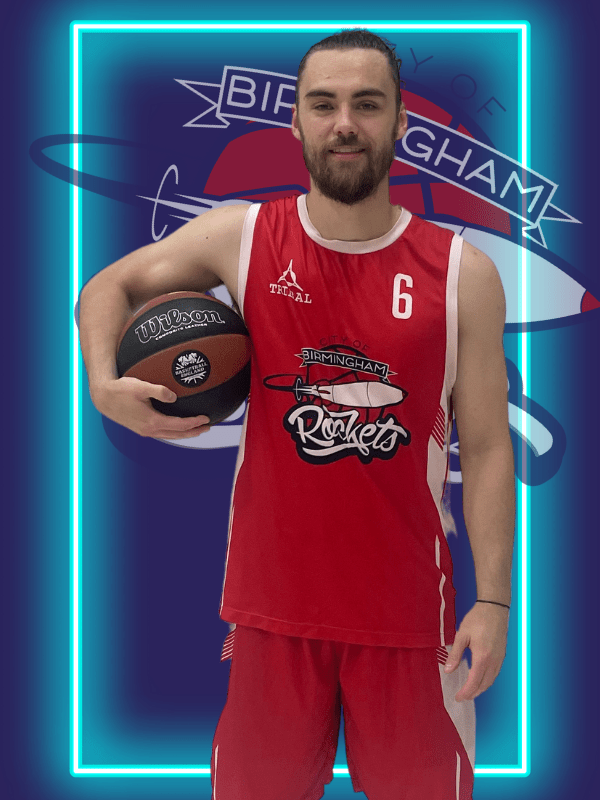 NATHAN RAMSDALE-OWEN
Nathan has spent time playing in the BBL with Worcester Wolves as well as a stint abroad in Italy. Having come through the youth ranks at the Rockets, we are delighted to have him back for this season!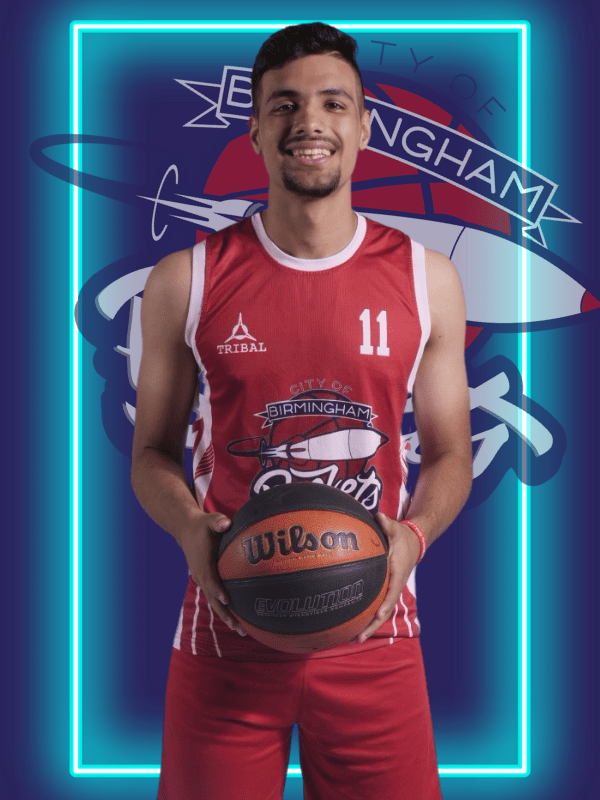 FAARIS MUGHAL
Shooting Guard
The 6'1 shooting guard has been with the Rockets since the age of 13 and has been playing with our National League youth sides from Under 14s to Under 18s prior to joining our first-team roster for 2021/22.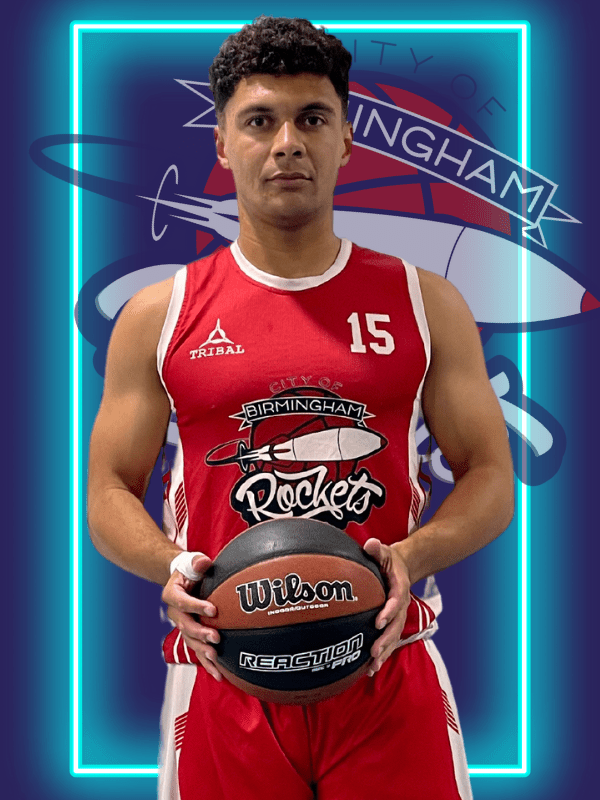 JORDAN DAWES
Point Guard
Jordan has been at the club since he was 14 years old, representing all ages before going to the Sportsquest Academy in Richmond, Virginia, in the US. On his return to the UK, he attended Loughborough University where he played for Loughborough Riders. He has played for Leicester Riders, Birmingham Knights and Worcester Wolves in the BBL. He is also a member of the UK Armed Forces Basketball Squad.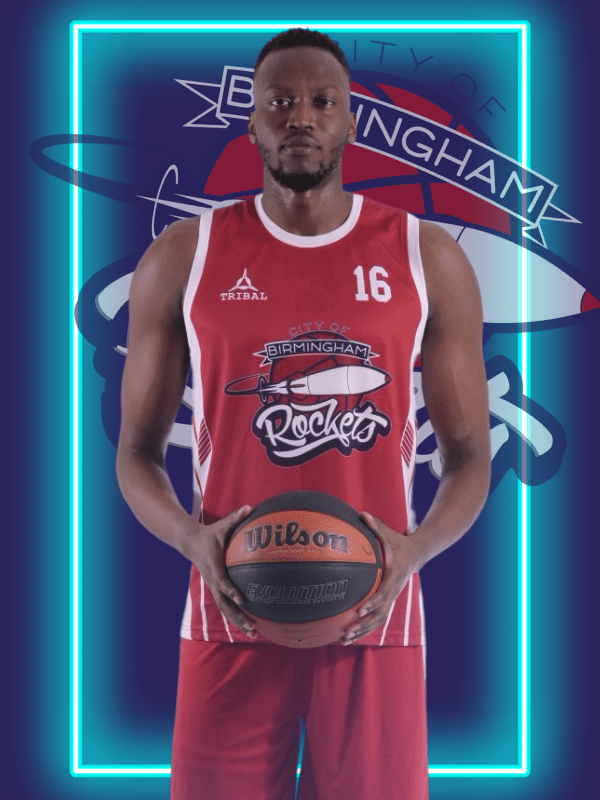 GATLUAK 'MIKE' THIEP
Center
The 7'0" center grew up in Birmingham and returned to the city after spells in Japan, Spain and Northern Ireland, along with a pre lockdown stint in the BBL with Surrey Scorchers.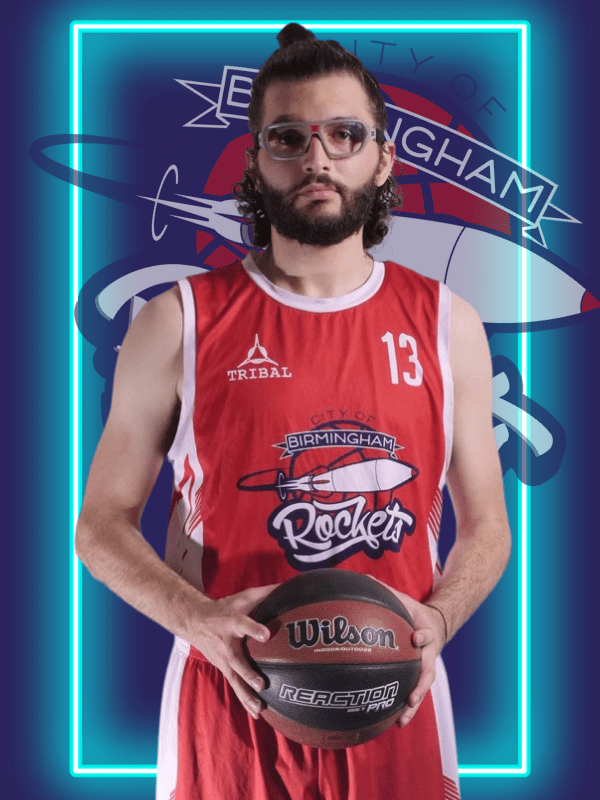 VASILE PIRVU
Power Forward
Vasile has been with us since 2019 and played an important role last season as we gained promotion from Division 3. The 6'6 forward is also a former under 16 Romanian youth international.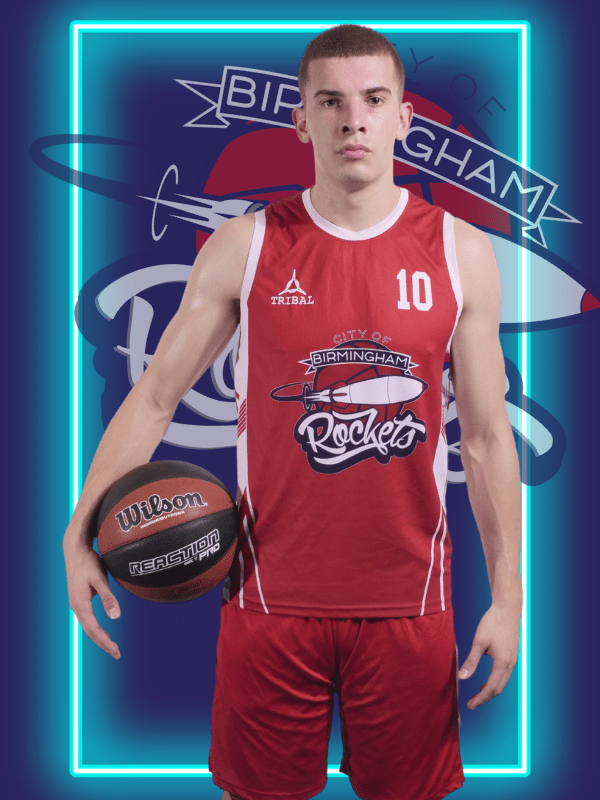 LOUIS ROGERSON-EVANS
Shooting Guard
Louis joins us on the back of a short stint with NBL Division 1 side Liverpool in 2019/20. The 6'3 shooting guard has BBL experience, having played for Cheshire Phoenix in the 2016/17 season.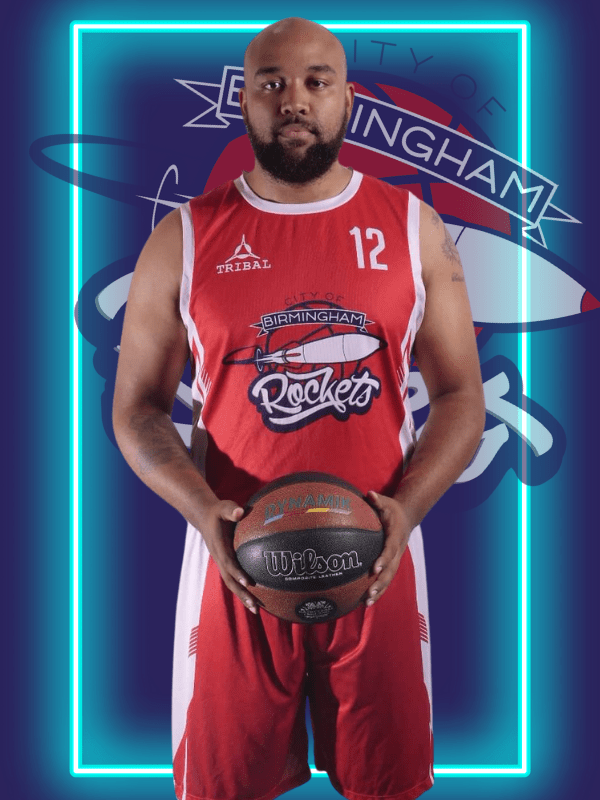 THEO TURNER
Small Forward
Theo earned a partial scholarship to play for at the Orme School of Arizona for the Orme Warriors where he graduated in 2011. Upon returning to the UK, Theo went on to play for the Met Lions in London.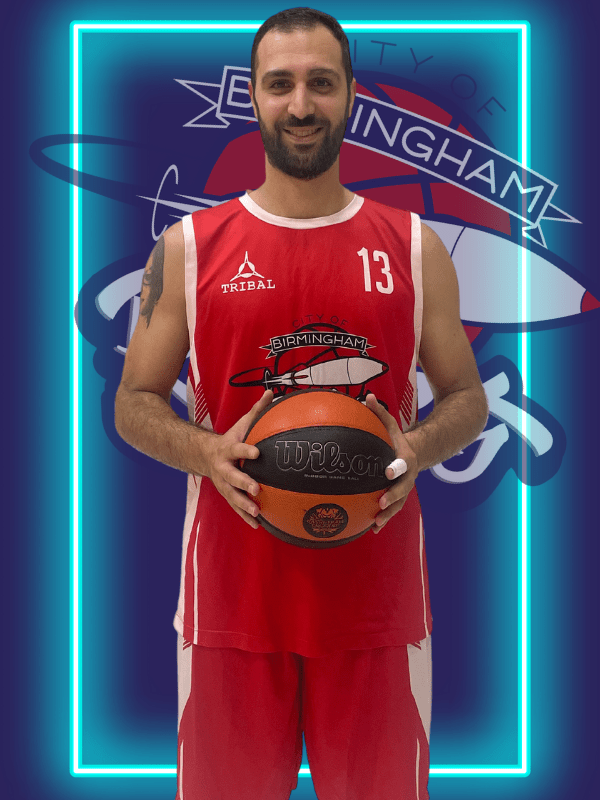 STEPHANOS KONTOPYRGOS
Small Forward
Steph is a former Cyprus youth international and has been playing for the Rockets since 2017. During that time has become an integral part of the team, leading us to promotion last season with his exceptional three-point shooting.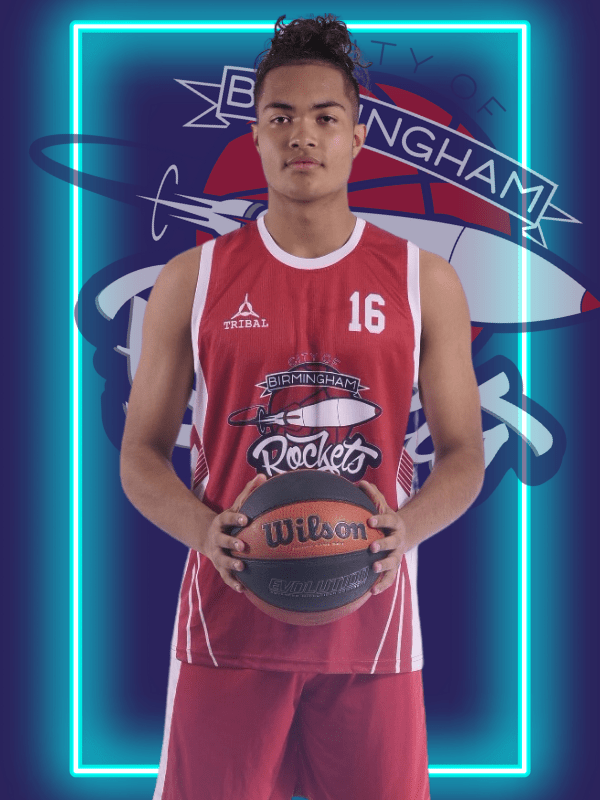 MILES MOORE
Shooting Guard
The 6'5 shooting guard came through the ranks at Coventry Tornadoes before completing a year at Charnwood Academy, which is linked to the Leicester Riders' programme.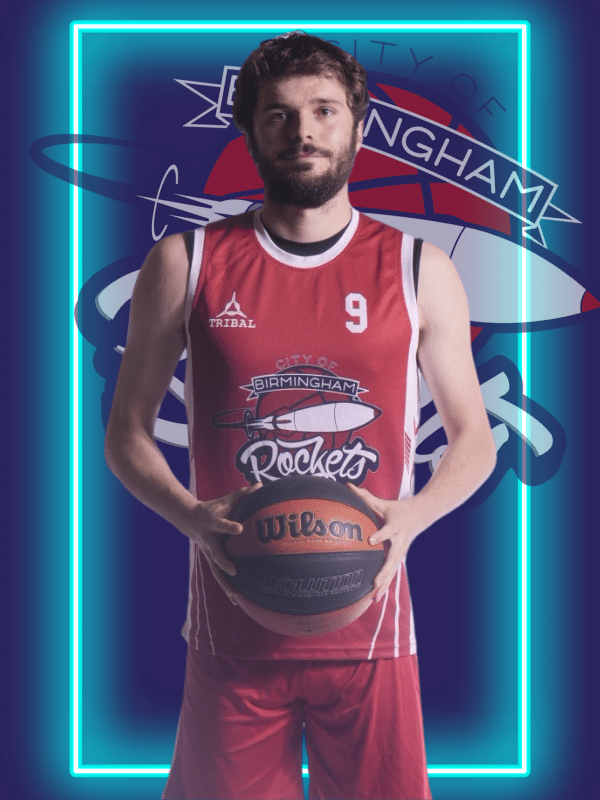 MATT GASKELL
Shooting Guard
Matt has been involved with the Rockets since he was 14 years old. He went on to represent Anglia Ruskin University for three years before joining up with Coach Douglas' side for 2021/22.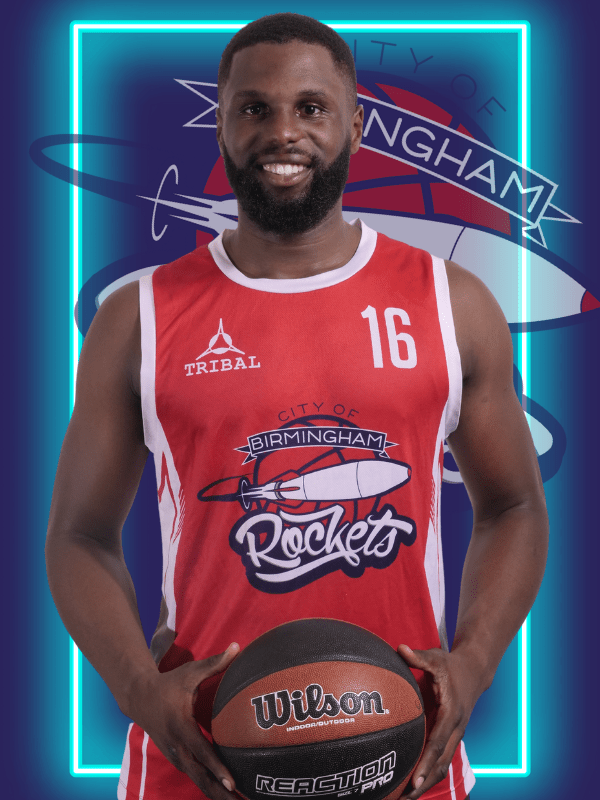 MIKE PRICE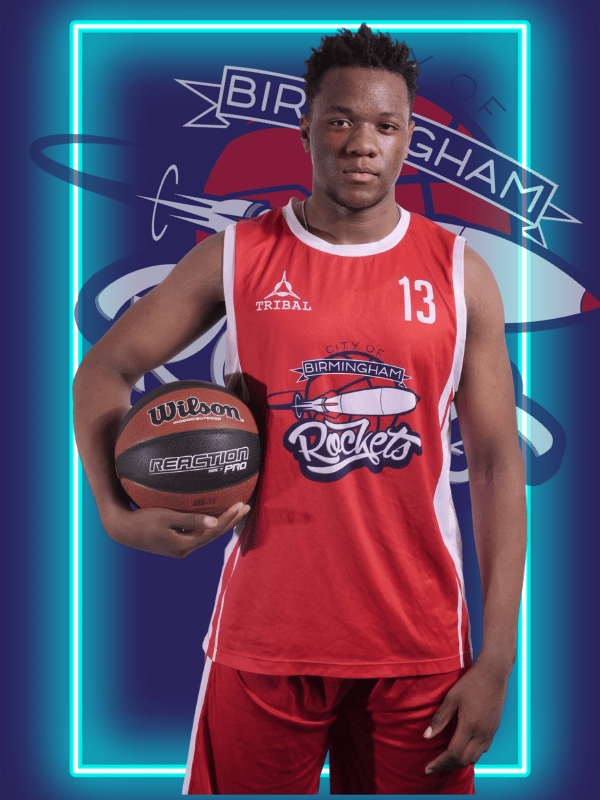 AKIM NWEKE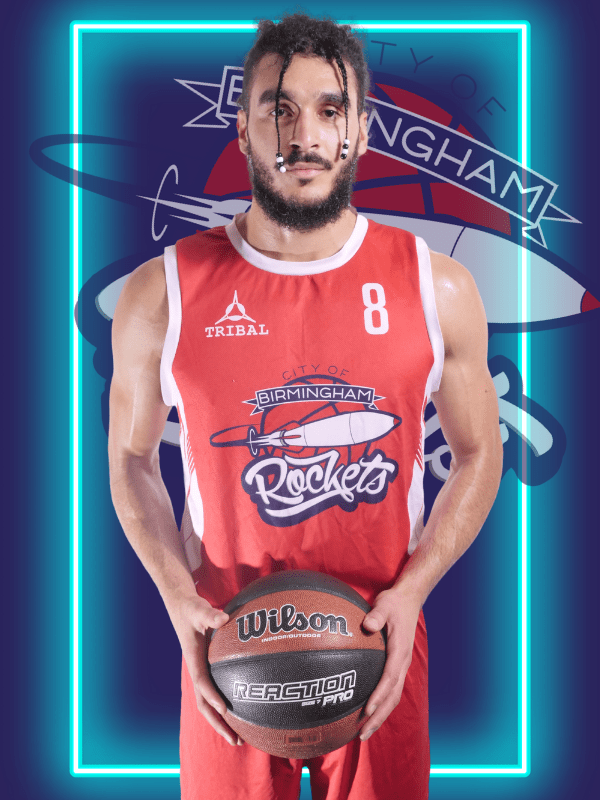 EMIL WASHINGTON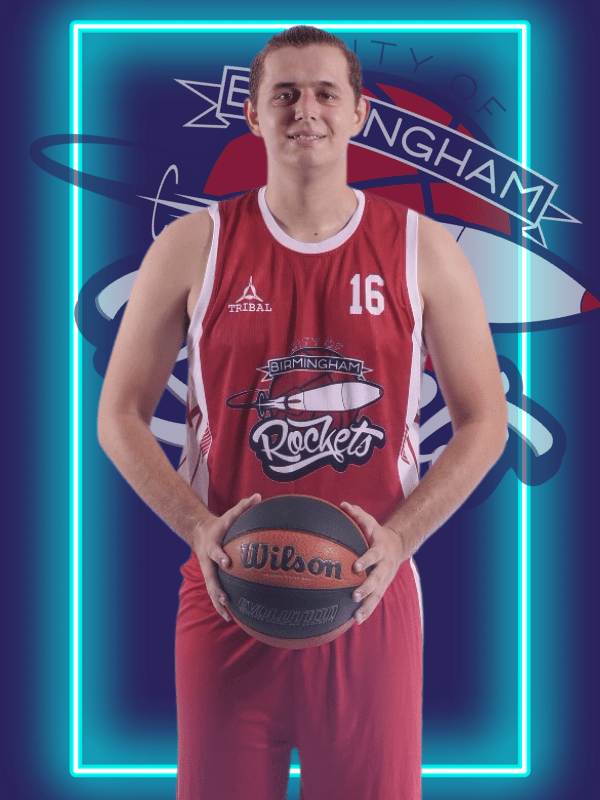 ETHAN WOODWARD