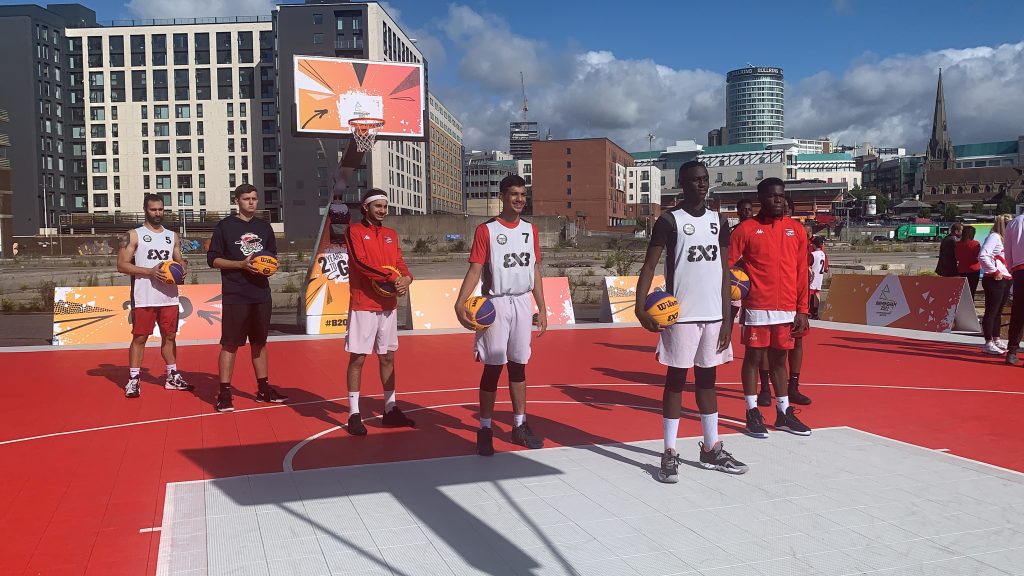 We were proud to be part of the Birmingham Commonwealth Games 2022 'Two Years To Go' Media Event.
On a momentous day the Birmingham Wholesale Markets sure was revealed as the site for the 3 on 3 basketball event at the games.
With National and Local media in attendance, members of the club's programme gained a memorable experience alongside club coaches and club ambassador, NBA Legend, Hakeem 'The Dream' Olajuwon.
The diversity and talent from the club on show impressed everyone in attendance including The UK Sports Minister, Commonwealth Games Leaders and basketball stars from around the country.
We look forward to the games arriving in Birmingham and the amazing event that the basketball 3v3 will provide for everyone!